VALUABLE INTEGRATION


WE INTEGRATE TECHNOLOGY, PROCESSES AND PEOPLE FOR VALUE GENERATION
At SET, we believe in new ways of doing business: dynamic, more colaborative and less predatory, aiming at long term results instead of immediate and unsustainable ones, with transparent information and rigorous controls.
From our purpose of integrating to generate value, we establish how we work, based at some differentials: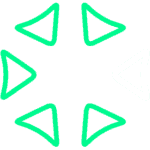 STRATEGIC SOURCING
Our priority is lowering risks and increasing the effectiveness of the whole Marketing services chain, ensuring the ideal conditions for the successfull implementation of your projects and campaigns.
In order to achieve it, we develop appropriate mapping and diagnostics approaches and, starting from your real needs, we carefully plan all steps to ensure higher savings, upgrades in efficiency, reducing times, integration and standardization of processes, among other benefits that will quickly be reflected in your results.
Each client counts on a dedicated, highly capable and seasoned team of professionals that work with partners that constitute references in their specialties and with a supplier's net chosen with the highest criteria.
The team's job is sourcing printing and POS materials with transparency and flexibility, dealing with the best suppliers in the Market and providing the necessary information for more efficient and better quality management.
Upgrade your competitiveness with:
• SAVINGS AND WASTE REDUCTION
• AGILE DEALS
• OPTIMIZED PROCESSES
• CONTROL AUTOMATION

SUPPLIER'S APPROVAL
Our supplier's approval processes permeate the different dimensions of vendor management, i.e., financial, technical and operational to guarantee compliance as required by our clients.
We conduct a criterious assessment of technical capacity, defining services and products that each supplier can offer through our platform and we monitor their performance through specific ratings and goals that enable the continuous improvement of the business environment.
In a scenario of economic uncertainties the continuity of supply guarantee is vitally important and that is why we constantly monitor the supplier's financial health and their compliance to applicable laws and recommended good practice.
In partnership with AgileOne, a global company speciallizing in supplier's monitoring, SET takes care of its reputation and monitoring of all companies involved at service delivery. With the support of its AgileOne's DriveSRM solution, total visibility of tax status and documents compliance is granted, reducing risks and preserving the sustainability of relations between clients and suppliers.

SUSTAINABILITY
An effective Marketing outsourcing strategy must include the assessment and administration of the three pillars of sustainability, the so-called Triple Bottom Line: Social, Environmental and Financial.
All of our solutions promote ethics and a systemic vision by partnering with companies that share the same vision and values with us.
That is why our projects prioritize the reduction of impacts on the environment with the adoption of cleaner processes, lowering of the carbon footprint, waste elimination, value local suppliers and optimizing resources in all the production process.
That systemic view of the whole chain does not restrict the possibilities of resources savings and, quite on the contrary, amplifies the identification of improvements and the strengthening of a sustainable path for the Market.

COLABORATIVE NET
Promoting relations that allow value generation across the whole chain, including clients, suppliers, manufacturers and solution developers is at the core of our business model.
Through our digital colaborative platform we encourage an integrated dynamics between partners, ensuring real-time sharing of the main information about each project and communication at every stage.
By doing so we avoid mismatches and inaccuracies that cause quality loss, time delays, rework and unnecessary expenses. We believe that only in this way it is possible to solve the increasingly more complex Market challenges, continually adding value to everything we do.

TRANSPARENCY
Knowledge is key to decision making and that is why we priviledge information availability on all stages of our work in a transparent and accessible way.
From anywhere and at any time, specifications, suppliers and bids of each project may be reviewed in our colaborative platform.

API INTEGRATION
The Marketing execution process typically involves many departments of a company and it is not unusual having systems with different purposes delivering information that must flow in a transparent and fast way.
In order to do so, we prioritize the integration of all relevant information in a single platform, simplifying queries, assessments and enabling agile and assertive decision making.
Our solutions allow Restful API integration with systems of companies which are leaders in their business segment.

VISUAL IDENTITY EXCELLENCY
Consistency of visual identity in all contact points is a key factor to a well-succeded Marketing and Branding strategy implementation. When we talk about multiple environments and applications, usually spread through various locations, the lack of adequate management mechanisms can make it difficult to achieve the expected results.
Using our own methodology, we establish excellence parameters for colors, typology, quality, etc. We ensure the standardization at brand application for printing and POS materials quality. From those guidelines we ensure standardization of brand application, printing quality and POS production and in-site application quality as well as handling, distribution and delivery.
Your marketing strategy is the starting point. Delivery is our responsibility.